Basic Facts
The twelfth annual meeting of California Universities Semantics and Pragmatics will take place on November 9-10 2019 at the University of Southern California.
S'il vous plaît
If you plan to attend CUSP 12, whether as a presenter or as an audience member, please RSVP here at your earliest convenience.
Program
Saturday, November 9
Sunday, November 10
Conference Location
The conference will take place in Harris Hall, room 101.
To locate Harris Hall, type HAR into the search box here.
Room 101, a.k.a. the Gin D. Wong, FAIA Conference Center, is to your immediate left as you enter the South entrance of Harris Hall (the entrance facing Exposition Boulevard, near the Expo Park/USC metro stop). That entrance looks like this: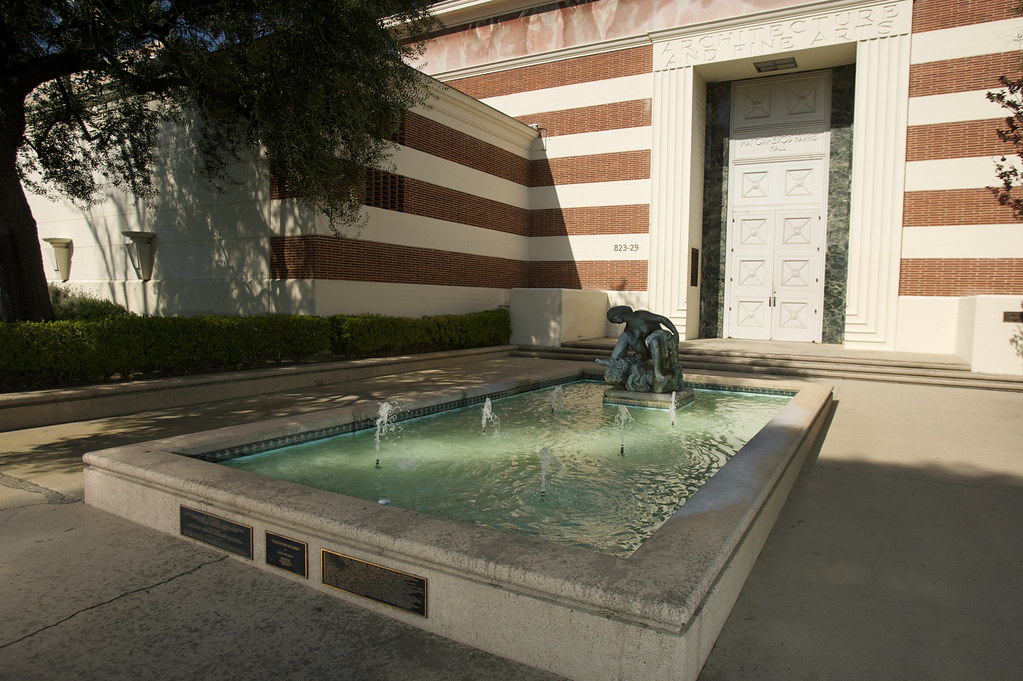 Getting to Campus
If you plan on driving to campus, details about public parking can be found here.
It's very easy to get to USC on public transit. Simply find your way to the Expo line and get off at the Expo Park/USC stop.
Further Questions?
Any further questions can be directed to cuspusc@gmail.com